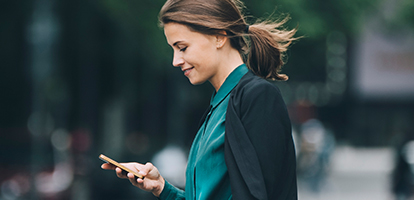 Same-day appointments are available for primary and specialty care. Call before 11:00 AM to get in that same day.
Due to coronavirus, we have reduced our same-day appointment availability to ensure social distancing and safety at all patient appointments. We will be able to return to our normal same-day appointment scheduling within a few weeks.

Call in by AM. Be in by PM.
Sometimes, your health can't wait. That's why we offer same-day appointments for primary care physicians and over 20 specialties, including cardiology and orthopaedic*.

All you have to do is call before 11:00 AM, Monday–Friday, answer a few basic questions and we'll find you an appointment that day. If you call on a weekend or after 11:00 AM on a weekday, we'll work to find you the next possible appointment that fits your schedule.
Never having to wait for your health is #LivingProof.

Book a same-day appointment

Have your Member ID handy and call (412) DOCTORS (412) 362-8677.
If you live in the Lake Erie region, see instructions for same-day appointments in Erie at erie.ahn.org/appointments/same-day.

Can I schedule a same-day appointment for a procedure or with a specific doctor?
If you are requesting an appointment for a checkup or routine physical with a specific doctor, including your primary care physician (PCP), we may not be able to schedule you for a same-day appointment.
Walk-in appointments are always welcome for x-rays and lab work, but we do not accept walk-in or same-day appointments for procedures, including MRIs, CTs, mammograms, and surgeries, at this time.

Schedule an appointment today
Use MyChart to request appointments, view your test results, pay your medical bills, request prescription renewals, send messages to your doctor, and more.
*
Possible exceptions to same-day appointments include behavioral health and dermatology.