Orthopaedics in the Erie region
At the Saint Vincent Orthopaedics Institute our multidisciplinary team of surgeons, physicians, nurses, physician assistants and rehabilitation specialists work together to develop a coordinated treatment plan specifically designed for each patient. We believe this model of care leads to better outcomes for you and other patients.
Nationally recognized Orthopaedic care
Saint Vincent Hospital was recently named by The Centers for Medicare and Medicaid Services (CMS) as one of 36 hospitals nationwide with the lowest rates of patient readmission following hip and knee replacement surgery. Saint Vincent Hospital was ranked 14th in the country and is the only hospital in western Pennsylvania to be included on the CMS list.
This recognition was made possible by the multidisciplinary team of orthopaedic providers at the hospital and the Orthopaedic Surgeons at Saint Vincent Orthopaedic Institute.  
The Only Facility in Erie Offering Hip Preservation Surgery
Hip preservation surgery is a procedure designed to prevent or delay the onset of arthritis in active young adults and adults. This new surgical intervention provides long term relief from hip pain and can be done minimally invasively. Pain may present in a variety of ways, so if you have had prolonged back or hip pain, schedule an appointment to discuss your symptoms and see if hip preservation is right for you.
New Ortho Institute is home to the MAKO® Robotic arm
The MAKO® Robotic arm Interactive Orthopaedic (RIO) system is a surgeon-controlled robotic arm system that enables accurate alignment and placement of implants. Saint Vincent is the only hospital in the Erie region to offer this technology. In addition, Saint Vincent's Orthopaedic Institute will be expanding its use to include MAKO® total knee replacement in June. 
CareChex®
St. Vincent Hospital is rated the No. 1 hospital in Erie* for Medical Excellence in Orthopedic Care and is among the Top 10% of hospitals in the nation for Medical Excellence in Orthopedic Care.
Source: 2018 CareChex® ‐‐ an information service of Quantros, Inc. January 2014 – June 2016
*No. 1 in Market Claims are based on CareChex® 2018 Composite Quality Scores and Ratings™ for acute care hospitals serving the combined statistical area (CSA) of Erie-Meadville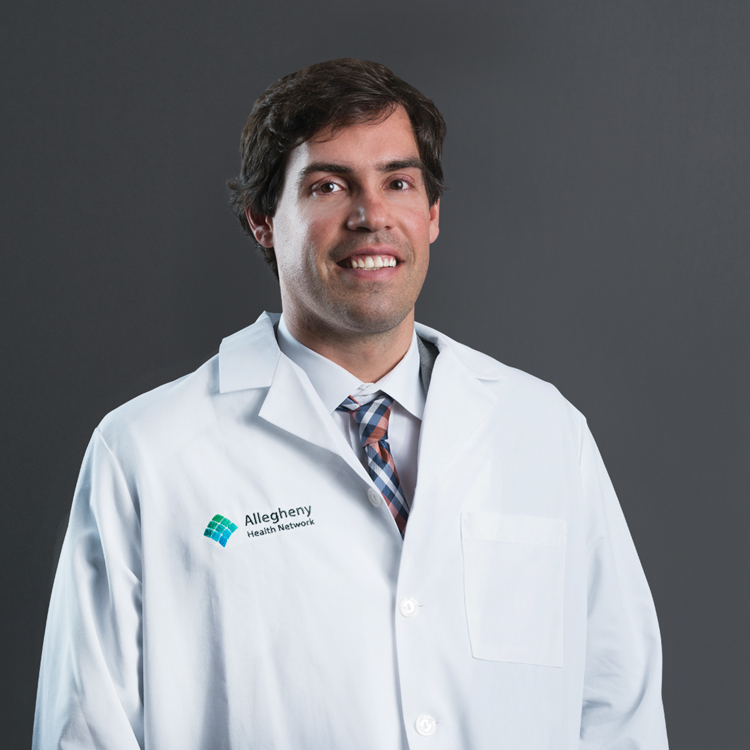 JAY DEIMEL, MD
Orthopedic Surgery
Erie, PA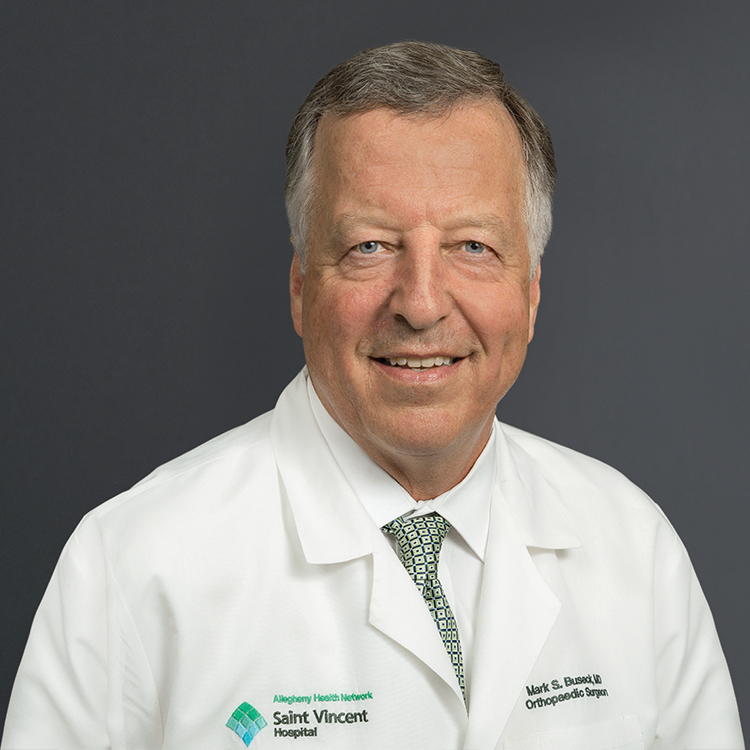 MARK S BUSECK, MD
Orthopaedics
Erie, PA
Robotic-Aided Precision Means Fast Recovery, Better Results
Meet Mako™, robotic-arm-assisted technology that's helping orthopaedic surgeons replace hip and knee joints at Saint Vincent Hospital in Erie, the only hospital in the northwestern Pennsylvania region that is using Mako. The Mako procedure is six times more precise than is possible with manual techniques.
Transplant patients who recover sooner, and walk with ease, are living proof that the precision provided by a skilled surgical team and robotic technology are a key combination for better health. Read More
ROBERT A LUPO, MD
Orthopaedics
Erie, PA