Pulmonary / Critical Care Medicine Research
Program director: Anil Singh, MD
Accreditation: ACGME
Program length:
Preliminary: 3 years (PGY4-PGY6)
Fellowship Compliment:
9 Pulm CCM Fellows (3 per year)
1 Nephrology/CCM Track Fellow
1 Infectious Disease/CCM Track Fellow
About the Program
The Pulmonary and Critical Care Medicine Fellowship Program is a fully accredited three-year program designed to prepare fellows for dual certification in the subspecialties of Pulmonary Diseases and Critical Care Medicine. Our fellowship is designed with a strong emphasis on clinical management of patients with acute and chronic lung diseases as well as spanning all aspects of critical care medicine along with a strong emphasis on clinical research.
The Division of Pulmonary and Critical Care Medicine evaluates and manages patients with acute and chronic lung disease.  The division includes a Bronchoscopy Laboratory, Pulmonary Function Laboratory, Sleep Disorders Center, Hyperbaric Oxygen Unit and Respiratory Therapy Department.   Our 15 faculty members each have a unique interest that spans the realm of pulmonary, critical care, sleep medicine and research.  The Division manages AGH's 24 bed Medical Intensive Care Unit, and a 22 bed Neurosurgical Intensive Care Unit.  Our Division Chief, Marvin Balaan, MD has a strong interest in occupational and environmental diseases and is a strong supporter of our fellowship.
The program is designed with emphasis on clinical evaluation and management of patients with acute and chronic lung diseases as well as critical illnesses.  During the three-year fellowship, fellows spend nine months on the Consultation Service, six months on the Medical Intensive Care service.  These experiences are enhanced by number of required and elective rotations that include Cardiovascular/Thoracic ICU, Neuro-critical Care ICU, Trauma, Sleep, Anesthesia, Radiology, Pulmonary Hypertension, and an Ambulatory rotation including Allergy, Rehab and Pulmonary Medicine. Fellows also spend dedicated time in the Pulmonary Diagnostic Laboratory and in Research.
The Pulmonary Critical Care Fellowship now offers a critical care track for an AGH Infectious Disease Fellow and an AGH Nephrology Fellow who is interested in becoming critical care board certified.  For further information regarding our critical care track please see the attached curriculum and visit their web site for further details for applying.
Director's Statement
Welcome!  Our pulmonary and critical care medicine fellowship program is a 3 year ACGME accredited subspecialty program established in 1966 with a long tradition and dedication to clinical training.
Our program offers an impressive blend of very common and very complex pulmonary and critical care disorders.  This, in combination with excellent teaching and supervision by dedicated faculty and support staff, creates a phenomenal atmosphere of learning and achievement.
Our fellows are some of the brightest in the country, and I along with the other faculty members and program coordinator are dedicated and committed to their education and success upon graduation in any realm of practice they choose.  Our fellows log 800+ procedures before graduation, are competent in all aspects of pulmonary and critical care medicine, and gain unique experience at our institution that will allow them to be leaders in our field.
I am also pleased to announce that we have 2 critical care track positions: 1 for infectious disease/critical care; 1 for nephrology/critical care. Please see our critical care track for further details.
We are a unique health system, with a vision and primary goal which is the right care, right place, and right time…for all patients.  I hold true to this vision within the fellowship.
We welcome your visit!!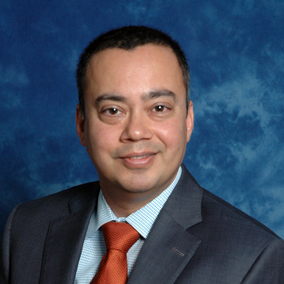 Anil Singh, MD
Director, Pulmonary / Critical Care Medicine Fellowship Program
Associate Professor of Medicine, Temple University School of Medicine