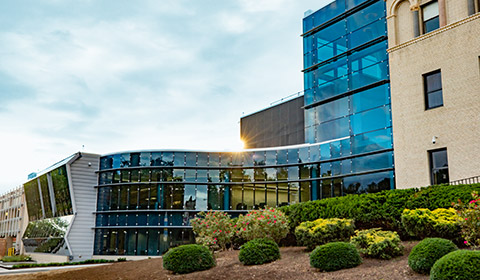 AHN Cancer Institute – Allegheny General
The AHN Cancer Institute at Allegheny General Hospital (AGH) will serve as our Cancer Institute's central hub. Here, we use advanced technology to research and develop diagnostic tests that find cancer at its earliest stages.
We pioneer safer and more effective treatments and therapies. Then we drive these innovations to our institute locations throughout the region.
This state-of-the-art facility offers the latest in imaging technology for improved diagnostics, robot assisted and minimally invasive surgical techniques, and the ability and expertise to deliver precisely targeted radiation therapy. Along with a wide array of treatment options, the Cancer Institute at AGH offers support services so patients can focus on one thing – getting well.
AHN Cancer Institute – Allegheny General
314 E. North Avenue
Pittsburgh, PA 15212
GET DIRECTIONS
Monday
Tuesday
Wednesday
Thursday
Friday
Saturday
Sunday
8:00 AM – 5:30 PM
8:00 AM – 5:30 PM
8:00 AM – 5:30 PM
8:00 AM – 5:30 PM
8:00 AM – 5:30 PM
Closed
Closed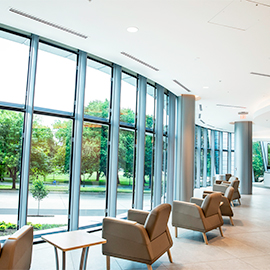 Breakthrough technologies in radiation oncology
When it comes to fighting cancer, precision is key. The Cancer Institute at AGH is home to several cutting-edge technologies that ensure patients receive radiation treatment exactly where it's needed, eliminating the cancer while minimizing harm to surrounding organs and other healthy tissue. This includes MR-linac, which provides live, daily magnetic resonance images that show the exact size, shape, and location of the tumor– all while delivering powerful radiation beams. And our Gamma Knife® and GammaPod™ technologies will offer extremely precise and minimally invasive treatments for brain and breast cancers.