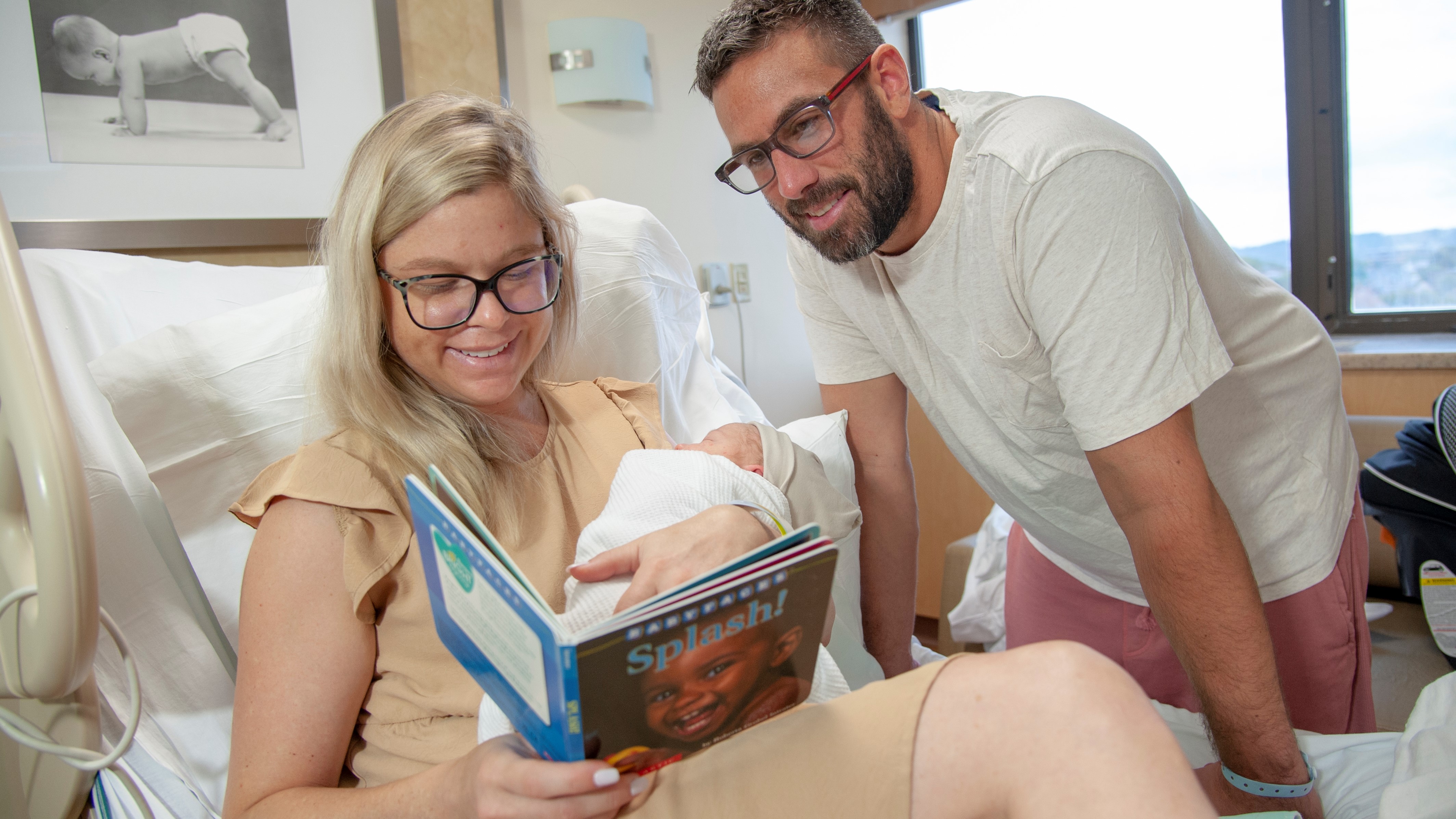 Thursday, September 23, 2021
AHN Teams Up with Pampers to Promote Early Childhood Literacy Through "Pampers Bright Beginnings" Reading Initiative
PITTSBURGH – Allegheny Health Network (AHN) announced today it will team up with the nationally-recognized diaper brand, Pampers, to promote early childhood literacy with a philanthropic reading program. The "Pampers Bright Beginnings Reading Initiative," will be coming to AHN to provide families with books and educational resources designed to showcase the benefits of reading to babies from birth.
According to a recent study published in Science Daily from researchers at Ohio State University reading to babies under three is proven to impact core brain development through the exposure to words. Reading to baby for just a few minutes a day can make a significant difference in the early development and can positively impact kindergarten readiness.
"Four million children under the age of three have not been read to in their lifetime and we want to change that," said Sarah Pasquinucci, Senior Communications Director, P&G North America Baby Care and mother of two. "We're confident this program, and the partnerships that make it possible, will help every baby experience the benefits of being read to from birth and inspire a love for reading later in life. We remain committed to caring for the health and happiness of every baby to give them a bright beginning."
This summer, AHN received nearly 10,000 Scholastic children's books and educational materials from Pampers for later distribution to the health system's labor and delivery programs across the region. The books were selected in partnership with Scholastic and are geared to children younger than three years old. Featured books in the program include "The Wheels on the Bus," "Read to Your Bunny," "Goodnight Sweetie" and "Babyfaces: Splash!" which were all selected for their story themes, vibrant illustrations, diverse representation of characters and bilingual options.
"We're beyond grateful to Pampers for selecting our growing labor and delivery program as one of its first partners to launch the program nationwide. Their mission to support families and newborns from the start closely aligns with our comprehensive patient care approach," said Marcia Klein-Patel, MD, PhD Chair of AHN Women's Institute. "To that end, we're always exploring thoughtful opportunities to better position our families for success, and the clinical community continues to identify the value of early reading in childhood development and furthermore, the critical role providers can play in classroom readiness."
A team of clinicians and researchers from the College of Medicine at the University of Cincinnati recently published study findings in Journal of American Academy of Pediatrics focused primarily on kindergarten readiness (KR) (defined as a child's ability to adapt to a new learning environment) based on the level of engagement with certain book programs.
In "A Combined Reach Out and Read and Imagination Library Program on Kindergarten Readiness," (doi.org/10.1542/peds.2020-027581), researchers analyzed a total of 797 kindergarteners who were enrolled in two reading programs – Reach Out and Read and Dolly Parton's Imagination Library – and were under the age of five against a random sample of 1,580 of their peers. Over the course of the study, the reading program cohort improved the school district's KR by 15.4% with incremental improvement year over year. Pediat