Gynecologic Care
As a woman, maintaining your gynecologic care is one of the most important aspects of good health. Allegheny Health Network (AHN) focuses on wellness and preventive medicine, offering many convenient locations for routine check-ups with an OB-GYN to keeping you feeling your best.
Of course, sometimes problems arise. You might need more intensive treatments or surgery. As the only Surgical Review Corporation-accredited Center of Excellence in Minimally Invasive Gynecological Surgery in Western PA, we're renowned for minimally invasive gynecologic procedures, which offer a quicker recovery time so you can return to your life.
Gynecologic care services at Allegheny Health Network: why choose us?
At AHN, we specialize in women's health. Recently, we were named the highest-rated health system in western Pennsylvania for medical excellence in women's health and #1 in Erie by CareChex**. We are devoted to providing the most advanced gynecologic care, close to home. That's why we opened our new, 25,000-square-foot women's health center at Jefferson Hospital.
At AHN, you can expect gynecologic care that is:
Highly skilled: West Penn Hospital is a Center of Excellence in Minimally Invasive Gynecologic Surgery as designated by the American Association of Gynecologic Laparoscopists (AAGL) and the Surgical Review Corporation (SRC). This means that you're getting the best care available from highly trained physicians.
Sophisticated: Our staff specializes in minimally invasive and robotic surgery, which speeds recovery times so you can quickly return to your everyday life. AHN was the first in western Pennsylvania to use a specific kind of robotic surgery to perform a hysterectomy. We continue to pioneer and specialize in new techniques for robotic surgeries and enhanced recovery practices so that many of our patients who undergo a minimally invasive hysterectomy can return home the same day. 
Comprehensive: We work closely with our obstetricians, highly trained urogynecologists, integrative medicine, and pelvic health experts at our Center for Women's Pelvic Health to provide a broad spectrum of care for women who suffer from conditions such as urinary or fecal incontinence, pelvic prolapse, pelvic pain, and recurrent UTI's. This results in more coordinated treatment, reducing the number of appointments, improving outcome and giving you peace of mind.
Convenient: Our doctors, nurses, and staff work together to provide specialized women-centric care. We offer an array of services in more than 50 convenient OB-GYN locations. Our team works together to address all aspects of your health care journey.
Gynecologic care services at AHN: services we provide
AHN provides women-centric care at every stage of life, from the first pelvic exam through menopause. We focus on preventive care and wellness, such as breast and pelvic screenings, to ensure that you stay healthy.
Our general gynecologic care includes:
Wellness education, including screenings and risk assessment
Routine and follow-up care, including annual pap smears and pelvic exams
Diagnostic evaluations, such as pelvic imaging, biopsies, and ultrasounds
Gynecologic surgery, including minimally invasive, laser, and robotic surgery to  manage fibroids, irregular bleeding, endometriosis and abnormal growths of the uterus, ovaries, and cervix
Reproductive Endocrinology and Fertility care
Diagnosis and treatment of sexually transmitted diseases (STDs)
Menopause care, including hormone replacement therapy, bone density testing, and heart testing
Gynecologic oncology, including treatment of cancers of the vagina, cervix, uterus, ovaries, and vulva
Urogynecology and pelvic health for women who suffer from conditions such as urinary or fecal incontinence, pelvic prolapse, pelvic pain and recurrent UTI's
Integrative medicine for symptom management and preventative care
Genetic testing for patients at high risk for breast or gynecological cancers
Adolescent health
Gynecologic Care Services at AHN: Conditions We Treat
At AHN, we provide care throughout the life cycle, whether you require routine women's health care or more advanced treatment. Some of the Gynecological conditions we treat include:
Endometriosis, when the uterine lining grows outside the uterus
Pelvic pain and pelvic inflammatory disease
Dyspareunia, or painful intercourse
Uterine fibroids, benign growths in the uterus
Polycystic ovary disease (PCOS), a common hormonal disorder for women of childbearing age
Irregular or heavy periods
Ovarian cysts and masses
Sexually transmitted infections and diseases
Osteoporosis, or bone loss
Breast disorders
Gynecological cancer
Urinary or fecal incontinence
Prolapse pelvic organs (uterus, bladder, rectum)
Bladder, vulvar and pelvic pain disorders
Pelvic floor dysfunction
Recurrent pregnancy loss
Infertility
Adolescent health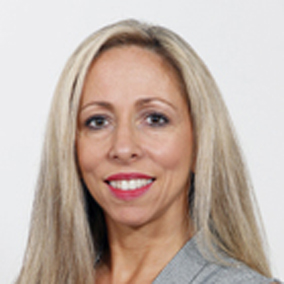 Dina K Myers, DO
Wexford, PA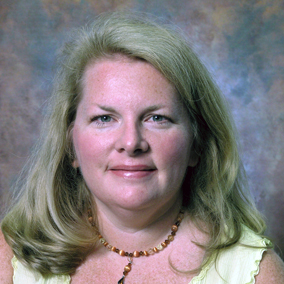 Traci L Wojcik, MD
Monroeville, PA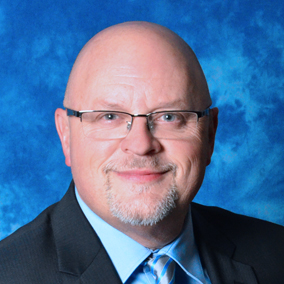 Bryan E LaBuda, DO
Sewickley, PA
*For Women's Health services in the Erie region, visit our Erie Locations pages or Find a Doctor near you.
** Market claims are based on CareChex® Composite Quality Scores™ and nationally balanced scorecard criteria for health systems serving the combined statistical area (CSA) of Pittsburgh-New Castle-Weirton. No. 1 in Market Claims are based on CareChex® 2017 Composite Quality Scores and Ratings™ for hospitals serving the combined statistical area (CSA) of Erie-Meadville. ~ Excludes Labor & Delivery. Source: Quantros Inc., 2017 CareChex® National Quality Rating Database: FFY 2013, 2014 and 2015