Back to Life After Severe Trauma
When the car Rachel was a passenger in was totaled, she received fast, effective, and multidisciplinary trauma care when it mattered most.
March 2, 2021, was Rachel Wilson's 17th birthday. As the front-seat passenger in a car that crashed and split in half, it was also the day her life changed forever.
Multiple life-threatening injuries required multiple specialty surgeons: STAT
After being transported by AHN LifeFlight™ to the Forbes Hospital Level 2 Trauma Center, she was met by surgeon, Dr. Richard Nahouraii, who quickly assembled the team of specialty surgeons who would operate on her that night and over the next eight days.
"Trauma care is time-dependent and that first hour is critical. She was unstable. She had extensive injuries, including complex fractures, lacerations, and a collapsed lung. We had to go above and beyond for her and bring everyone in as quickly as possible."
Everyone in this case included AHN specialists from gynecology, urology, colorectal, vascular, orthopedic, and trauma care. "We're very fortunate," said Dr. Nahouraii. "It was through the swift and combined efforts of everyone that we were able to save her."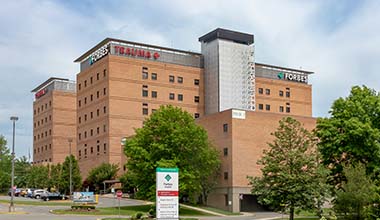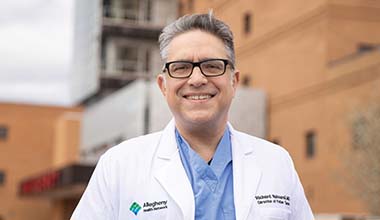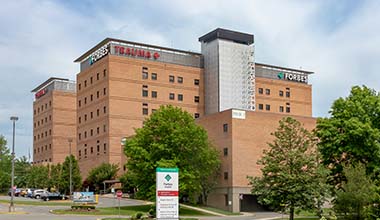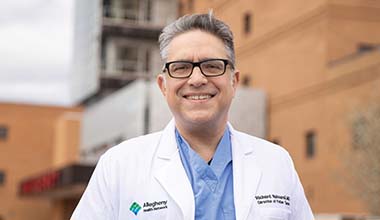 31 procedures in 8 days
Rachel was put on a ventilator and sedated for her first three days at Forbes Hospital and has little memory of the 31 surgical procedures she underwent. "I do remember that when I got to the hospital, I asked Dr. Nahouraii if I was going to die, and he said not if there's anything he can do about it," she said.
"Every single person treated her like she was their own daughter," said Katrina Rodgers, Rachel's mother. "Every nurse, every nurse's aide, every doctor."
After eight days in the ICU, Rachel was moved to a non-critical care floor, but