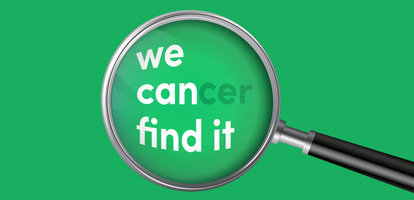 AHN Free Cancer Screenings
Catch up on your recommended screenings at our convenient, free cancer screening event.
Early detection saves lives.
If you've been putting off scheduling your recommended cancer screenings, we get it. Multiple screenings, multiple appointments. That's why we're holding free, monthly cancer screening events throughout western Pennsylvania. These screenings are free of charge and we won't bill your insurance.
With heightened cleaning and social distancing practices, we're taking extra care to make sure every patient is safe in every one of our facilities. You can come in and get the care you need, knowing that we're taking every precaution to get you seen quickly and safely. View our safety protocols.
Upcoming free cancer screening
Saturday, November 4, 2023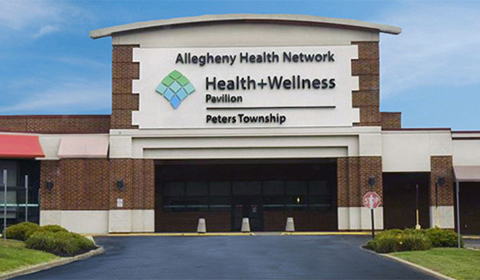 Peters Township Health + Wellness Pavilion
160 Gallery Drive
McMurray, PA 15317
GET DIRECTIONS
Cancer screenings and eligibility
Our screening event is staffed by clinicians who volunteer their time and expertise. Call to ask which screenings will be available at this upcoming event.
This screening includes a mammogram and a clinical breast exam. You may be eligible for this screening if you are 40+ years old and haven't received a mammogram in the past 12 months.
Doctors typically recommend that all women get a Pap smear starting at the age of 21. If your results are normal, you'll most likely only need one every three to five years depending on your age. You may be eligible for this screening if you are 21 – 65 years old.
You'll receive a noninvasive fecal immunochemical test (FIT) to screen your stool in the privacy of your own home. You may be eligible for this screening if you are 45+ years old.
The clinician will feel for any lumps on your neck, lips, gums, and cheeks during this physical exam, and may also examine your nose, mouth, throat, and tongue for any abnormalities. You may be eligible for this screening if you are 18+ years old.
We use low-dose computed tomography (LDCT) scans to screen people at high-risk for lung cancer. You may be eligible for this screening if you are 55 – 80 years old and have a history of smoking.
We're offering prostate specific antigen (PSA) tests for men 45+. This test measures the level of PSA, a substance made by the prostate, in the blood.
This screening consists of a physical exam where we'll check your skin for moles, birthmarks, or any other marks with an unusual color, size, shape, or texture. You may be eligible for this screening if you are 18+ years old. 
Other cancer screening event locations
Not able to make it to this free cancer screening event? We offer free cancer screenings once per month. See if the next date and location works for you:
Jefferson Hospital - Saturday, December 9, 2023
AHN Cancer Institute - Jefferson Hospital
575 Coal Valley Road
Medical Office Building, #400
Jefferson Hills, PA 15025

Call us to get prescreened and register for an appointment at our upcoming free cancer screening. We're available to take your call Monday – Friday from 9:00 AM – 4:00 PM. If you call after hours or on the weekend, leave us a message with your name and contact information and someone will return your call the next business day. Please note, registration will close on October 30, 2023.
The AHN Cancer Institute
If you're wondering where to go if you have signs or symptoms of cancer, we offer a comprehensive approach to care with the latest treatments and a network of support.