The Best of Women's Care, at the Worst of Times
With one week till the new school year started, 6th grade teacher Grace experienced an alarming post-menopausal symptom. With the help of a new AHN doctor, she was able to greet the new school year, and her students, with confidence and focus.

As a 6th grade teacher, one week from the start of the new in-person school year — during a pandemic — the last thing Grace Kizina needed was to be experiencing a symptom she couldn't explain.
Immediately, she contacted her AHN Primary Care Physician, Dr. Leah Campbell, through MyChart. "I wanted to be seen quickly as I was very anxious," Grace said. 
Post-menopause and its new normal
Some women stop experiencing symptoms of menopause once they are post-menopausal (meaning they haven't had a period for a full year). Others may continue to experience occasional symptoms, such as vaginal bleeding or pain. 
These symptoms may be entirely harmless, however, they could be a sign of something serious, such as cancer, fibroids, polyps, or an infection. They should always be promptly evaluated by your doctor.
The most common causes are inflammation and thinning of the vaginal lining (atrophic vaginitis) or womb lining (endometrial atrophy) — usually the result of lower estrogen levels or cervical or womb polyps, which are growths that are usually non-cancerous.
Accessible, compassionate care
Dr. Campbell referred Grace to Dr. Ellen Hancox, a new OB/GYN at AHN Women's Health at Saint Vincent. Grace was able to make an appointment for the following day.
Dr. Hancox performed an in-office abdominal ultrasound and precautionary biopsy. "She put me at ease right away," Grace said. "She discussed my medical options in an easy-to-understand manner. I felt she understood where I was and cared for me and my situation."
"Visiting a gynecologist, being treated, shouldn't be an anxiety-producing or negative experience," said Dr. Hancox. "Fortunately, we were able to provide a benign diagnosis and explanation for what she was experiencing."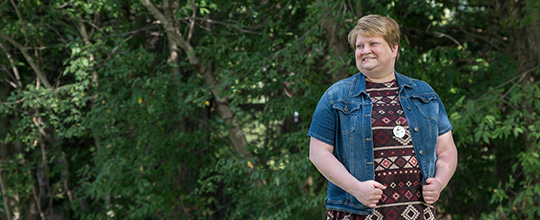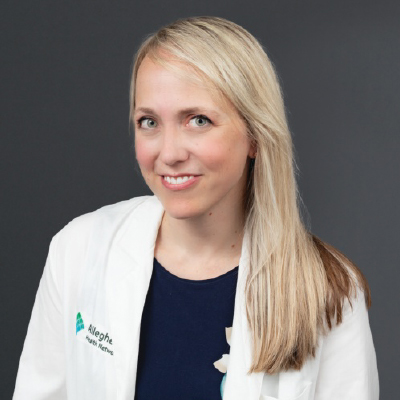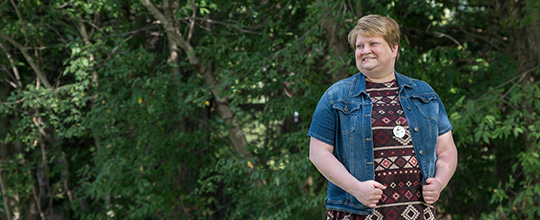 Starting the new school year with confidence and focus

The doctor followed up with the biopsy results two days later. "She explained everything and put me at ease with her gentle yet knowledgeable demeanor and," Grace said, "she cared enough to get back to me quickly and take that stress off of me. That's the type of caring concern that makes me a patient for life."
Grace will now be seeing Dr. Hancox for regular wellness checks, and anything else that should arise. 
"Everyone showed the utmost concern and was incredibly helpful. I felt like I was among friends," Grace said.
OB/GYN services at AHN Saint Vincent: Why choose us?
We offer comprehensive health care services for women in Erie, from that first period, through  pregnancy prevention and planning, labor and delivery services, maternal fetal medicine, women's behavioral health services, and menopause and post-menopause care.
Learn more about women's health care at AHN Saint Vincent Hospital.
Restoring health is our #Living Proof